Ti Ti Tábor aims to bring its participants together as a community, in every sense of the word: a group of enthusiasts, a family of "folkies," and — perhaps especially — a gathering of friends whose common bonds are further strengthened with each camp.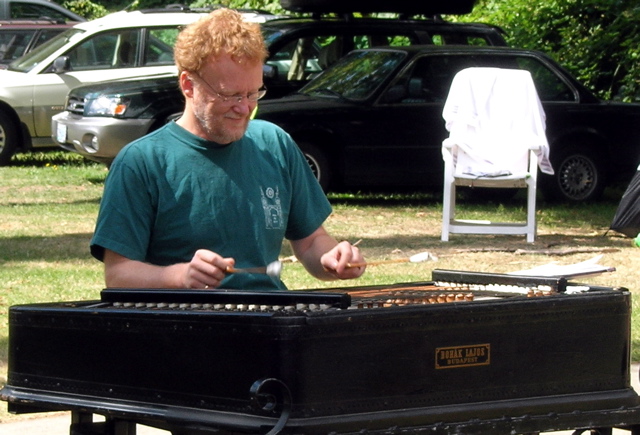 Craig Forster epitomized the vision of Ti Ti Tábor camp experience. His warmth, generosity, cheer, and volunteerism helped to make Hungarian events and camps memorable; moreover, he expressed genuine pleasure in continuing the legacy of great Hungarian musicianship. In memory of Craig, the Ti Ti Tábor Board of Directors has established a scholarship to offer assistance in attending camp to one or more deserving applicants. The Craig Forster Memorial Scholarship provides a waiver of fees for the week-long August camp, including tuition and room and board. Anyone aged 13 years or older who is interested in sharing the Ti Ti Tábor experience with our community of enthusiastic and welcoming Hungarophiles is encouraged to apply. One or more scholarships will be awarded to successful applicants.
An opportunity to help others
We are also actively soliciting donations to support this scholarship, for this year and years to come. If you are interested helping worthy individuals to attend camp in memory of Craig, please contact  tititabor@gmail.com for information on how to donate.