In 2012, Ti Ti Tabor lost a dear friend and supporter, Richard Wigney, our wonderful chef. We would like to dedicate the 2013 Ti Ti Tabor Hungarian Folk Camp to the memory of Richard and to extend a thanks to his family who shared him with Ti Ti Tábor for many years.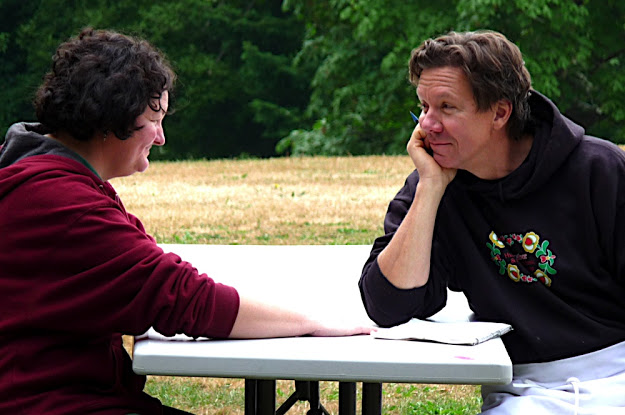 Richard Edward Wigney, born December 7 1952, of Eugene, Oregon, beloved husband and papa, passed away from injuries sustained in a tragic accident at age 59, surrounded by the ones he laughed with, lived for, and loved on November 2, 2012. He worked for Rainbow Valley Design and Construction as a highly skilled craftsman who had many longtime clients, many of which became his close friends. Richard's passions included gardening, beekeeping, singing and choral music, and dancing his way through the world with his partner in love and life, Patricia. Ti Ti Tábor campers remember him best as a wonderful friend and chef for our camp. He loved to cook and for years brought his fun-loving attitude and culinary creations to all of us at Ti Ti Tábor. Richard and Patricia both started working as dishwashers in the kitchen at the first Ti Ti Tábor in 1992, and as Patricia moved into camp administration, Richard quickly moved from dishwasher to assistant cook to head chef, a position which he held for at least fifteen years.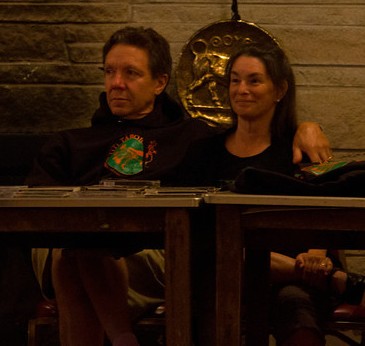 Richard's life work life as a carpenter gave him a chance to solve construction/carpentry problems in an attractive efficient way. This love for using his problem solving skills carried over into how he became head chef at camp. One year, when the current chef wasn't working out, Richard just told him to leave and took over. So he began the challenge of figuring out how to cook for so many people and certainly accomplished that as we campers can attest to! Richard loved Ti Ti Tábor and wanted to help make it successful. In fact, he told the new organizers last August that we could call him whenever we needed help and he would be there! He wanted to see camp continue. But there was another cause that was even closer to Richard's heart; advocating for his youngest daughter, Zsofika. He was an ardent supporter to those affected by autism and gave tirelessly of his time to Bridgeway House. In fact, on April 14, 2013, the Bridgeway House sponsored a Richard Wigney Memorial Run for Autism in Eugene, Oregon. You can visit their website at bridgewayhouse.org for more information about Bridgeway House. Richard liked to do special things at camp such as making 'hot wings' and 'bacon candy' for the band or espresso for early morning risers. The first year in the kitchen, he played Aretha Franklin's Respect on his boom box and it set the tone for his kitchen…a place of hard work but lots of fun! Our camp community will miss Richard's warmth and humor, his dedication to camp, his enthusiasm,  and, of course, his delicious meals!  We were lucky to have him as part of our Ti Ti Tábor family!