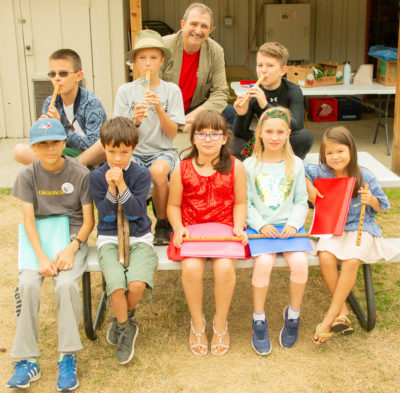 Our children's program for ages 3-12 includes morning and afternoon sessions. Children will enjoy folk dancing, singing, games, cultural activities, flute instruction, and crafts. A family Táncház , led by our children's instructor, will be held before the regular Táncház most evenings.
Children's program instructor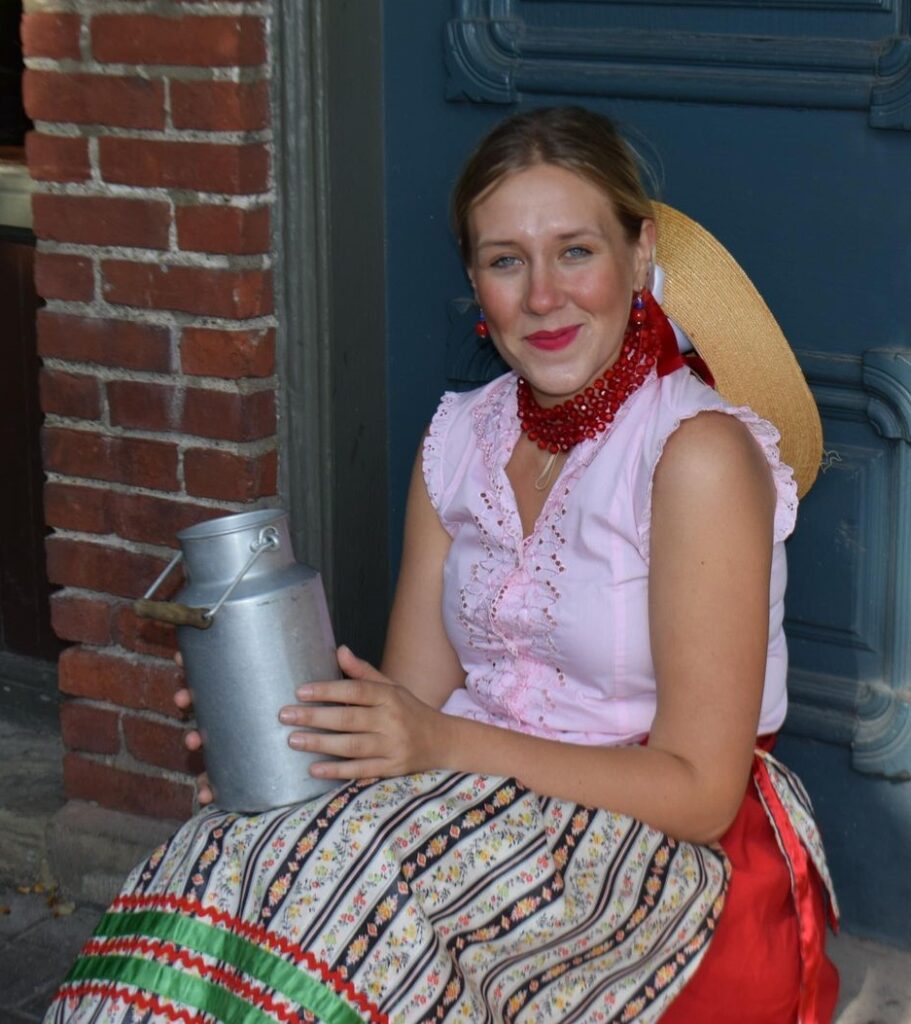 Mónika Gyermán was born and raised in Cleveland, Ohio where she is currently active in the Hungarian community. Her mother grew up active in the Hungarian scout movement where she was a folk dancer for many years and her father is a native of Vajdaság. Her senior year of High School she studied at the Pápai Református gimnázium és művészeti szakközépiskola under the dance instruction of Muller Zoltán and Anita. Mónika graduated from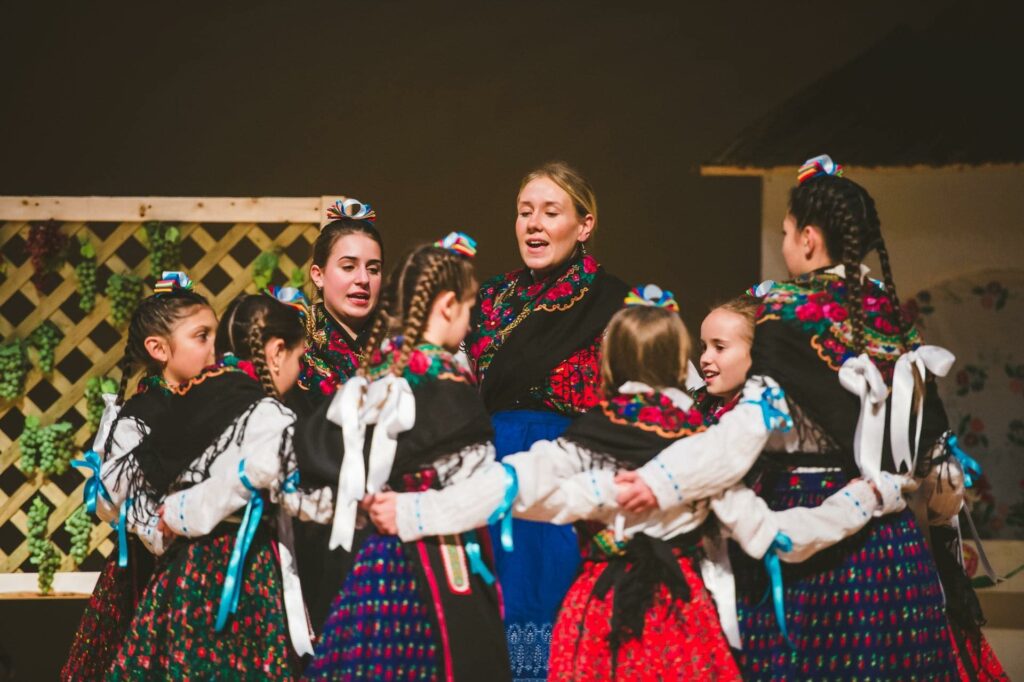 Cleveland State University with her degree in Early Childhood Education, and is currently a Kindergarten teacher. She has worked with children of all ages in the public schools as well as in the Cleveland Hungarian Scout Troop 34. She has organized many scout camps, events and has choreographed dances in school and in scouts. She loves traditional Hungarian arts and crafts as well as dance.