Two levels of dance instruction will be offered. The 2022 dance and music material will be from the areas of Magyarszentbenedek, Szászcsávás, Magyarlapád (women's dance only), and Vajdaszentivány.
Morning workshops:
Intermediate/advanced: Magyarszentbenedek
Beginner:  Vajdaszentivány
Afternoon workshops:
In addition to the above dances, a women's dance from Magyarlapád will also be taught as time allows.
A detailed schedule will be published closer to camp.
Dance Instructors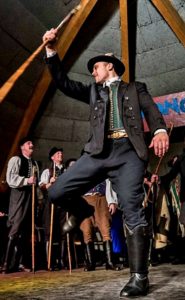 Gábor Norbert Kovács entered this world in Ajka (western Hungary) as the son of folk dancer parents.  As a child, he began dancing in the town his birth, ultimately graduating from the Magyar Táncművészeti Főiskola (Hungarian Dance Academy) in the program for folk dance and theater dance.  After his graduation, along with his activity as a dancer he has been involved in teaching folk dance in schools.  He is currently a dancer in the Magyar Nemzeti Táncegyüttes (Hungarian National Dance Ensemble).
In 2013, he received recognition as a 'Golden Spur Dancer' at the Békéscsabai Országos Szólótáncfesztivál (The National Solo Dance Festival in Békéscsaba).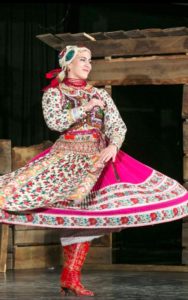 Nóra Gál danced in various amateur ensembles from childhood.  As a young person, she danced in the Bocskai Néptáncegyüttes (eastern Hungary), as a university student, in the Szentendre Táncegyüttes, then for a year as a professional dancer in the Magyar Nemzeti Táncegyüttes (Hungarian National Dance Ensemble).
She has had an opportunity to work with many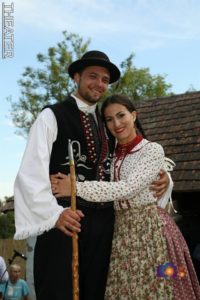 Hungarian and foreign folk dance ensembles (London, Melbourne, Erdély, Vajdaság, for example) in which capacity she was awarded recognition for choreography (Martin György Országos Néptáncfesztivál 2015, Kállai Kettős Néptáncfesztivál 2016).  In 2017, at the Nemzetközi Párostánc competition (International Couples' Dance Competition), she was recognized as "Az év páros táncosa" (The Couples' Dancer of the Year).
Currently they both work in Budapest, forming a partnership in life and in dance.
Gábor and Nóra will teach the intermediate/advanced Magyarszentbenedek class and the all levels Szászcsávás class. Nóra will also teach the women's dance from Magyarlapád.
---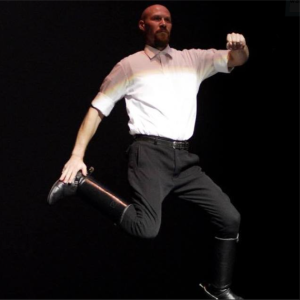 László Tihanyi will return for his fifth year at camp and third year teaching beginner dance classes. He is a native of Hungary and since moving to the US has resided in Oakland, California where he was Assistant Artistic Director and Principal Dancer of Eszterlanc Hungarian Folk Dance Ensemble. His background as an amateur Hungarian folk dancer and dance teacher has led the group to invite him from Hungary for leadership and teaching roles in the US. László received his Bachelor of Science in Hungarian folk dancing and folk dance coaching from the Dance Academy Budapest, Hungary. He currently resides in Ohio.

Anikó Balássy graduated from the folk-dance department of the Hungarian Dance University (Magyar Táncművészeti Egyetem) with a degree in pedagogy.  Between 1987 and 2006 she danced in the Honvéd Ensemble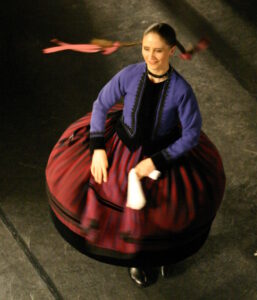 (today's Hungarian National Dance Ensemble).  After completing her professional dance career, she taught at an elementary school for the arts in Kispest and at the Hungarian Dance University.
Anikó has been living in Cleveland since 2018 and educating and mentoring young people in the folk-dance community there.
Laci and Anikó will teach the beginner Vajdaszentivány class.