As a 501(c)(3) non-profit organization, Ti Ti Tábor Hungarian Folk Camp exists to: 
Preserve and promote Hungarian folk music, song, and dance traditions.
Pass on Hungarian folk traditions to younger generations.
Provide a diverse group of people with the opportunity to learn the theory and fundamentals of Hungarian folk traditions  from Hungarian masters of those traditions that they can then share with their respective communities.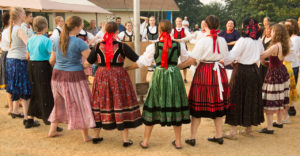 Provide participants with the results of primary research collected by Hungarian dance and music experts.
Provide scholarship opportunities for those who would not otherwise be able to attend camp.
Cultivate a positive learning community for participants.