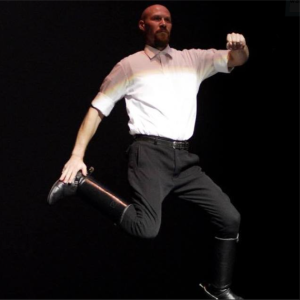 László Tihanyi will return for his third year at camp and first year teaching beginner dance classes. He is a native of Hungary and has resided in Oakland, California since September 2013. Since his arrival he has been the Assistant Artistic Director and Principal Dancer of Eszterlanc Hungarian Folk Dance Ensemble. His background as an amateur Hungarian folk dancer and dance teacher has led the group to invite him from Hungary for leadership and teaching roles in the US. László received his Bachelor of Science in Hungarian folk dancing and folk dance coaching from the Dance Academy Budapest, Hungary.
---
Anastasia Herold will be teaching the beginner level dance class with László Tihanyi. She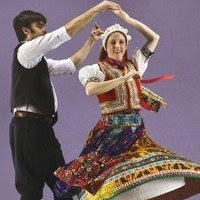 began learning Hungarian folk dance as a child from her mother. She received a Master of Arts in Dance Ethnology from UCLA in 1997. From 1992-1998, she was a member of Kárpátok in Los Angeles and was company manager for two years. When she moved to San Francisco, she and local community members helped to restart Eszterlánc Hungarian Folk Ensemble and continued to be active until 2009. She recently joined the group for its 40th anniversary concert in 2017. Anastasia is a music educator and has three children.